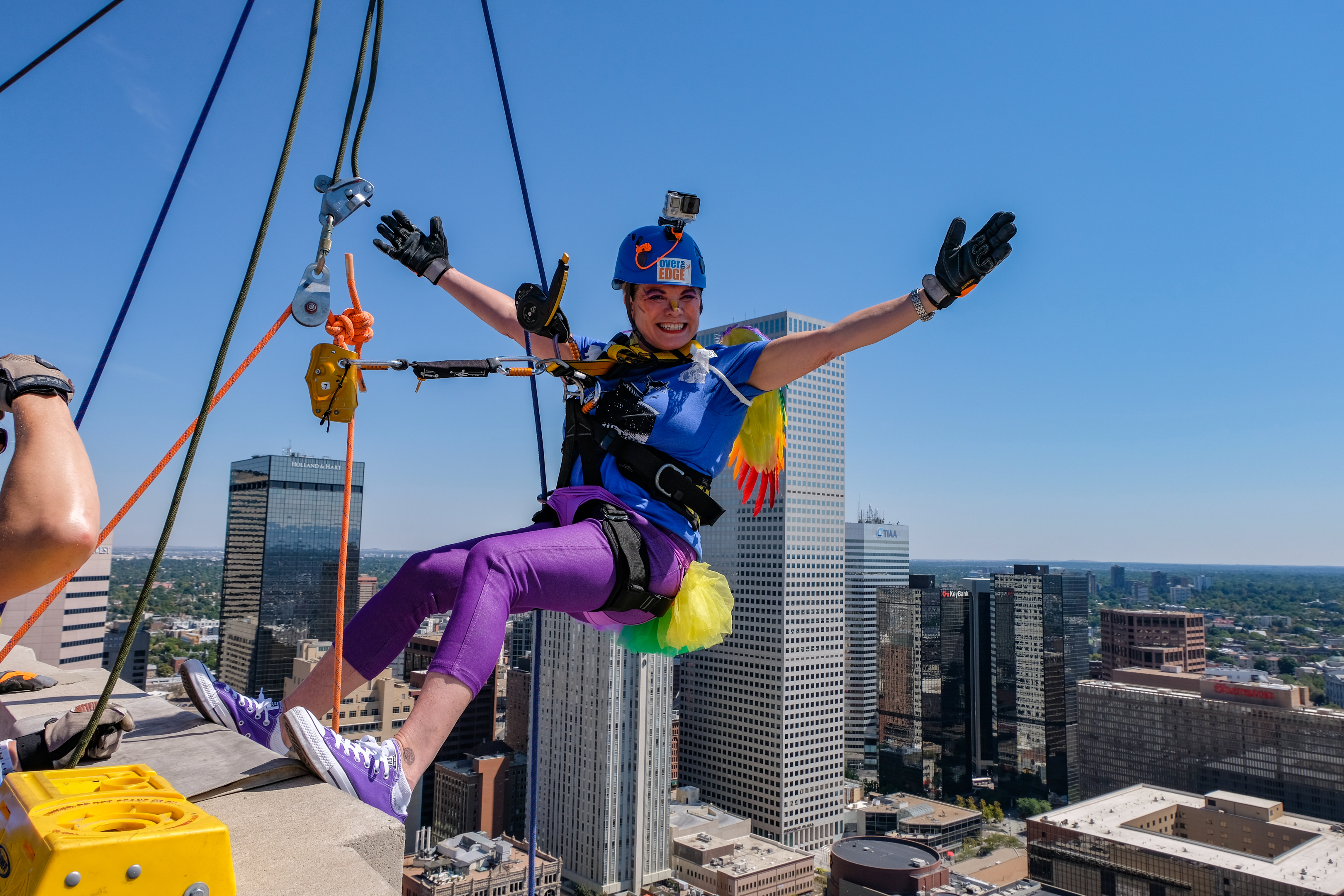 I go Over the Edge today at 3:00p.m. at the Hyatt Regency Hotel in downtown Denver! I am sooo excited! Come on over and watch my rappel.
And It is not too late to donate to this wonderful organization. And Over the Edge has extended the date to the end of October!
The Cancer League of Colorado's mission is to secure the cure or control of cancer through innovative research and cancer related services for patient care. The CLC has rewarded more than 16 million dollars since conception. It is unique to 501 non-profit organizations because it is 100% run which means 100% of all donations goes to research and patient care!!!
Every donation helps no matter the amount. And it would be greatly appreciated and my honor to have you support me as I take my flight Over The Edge!