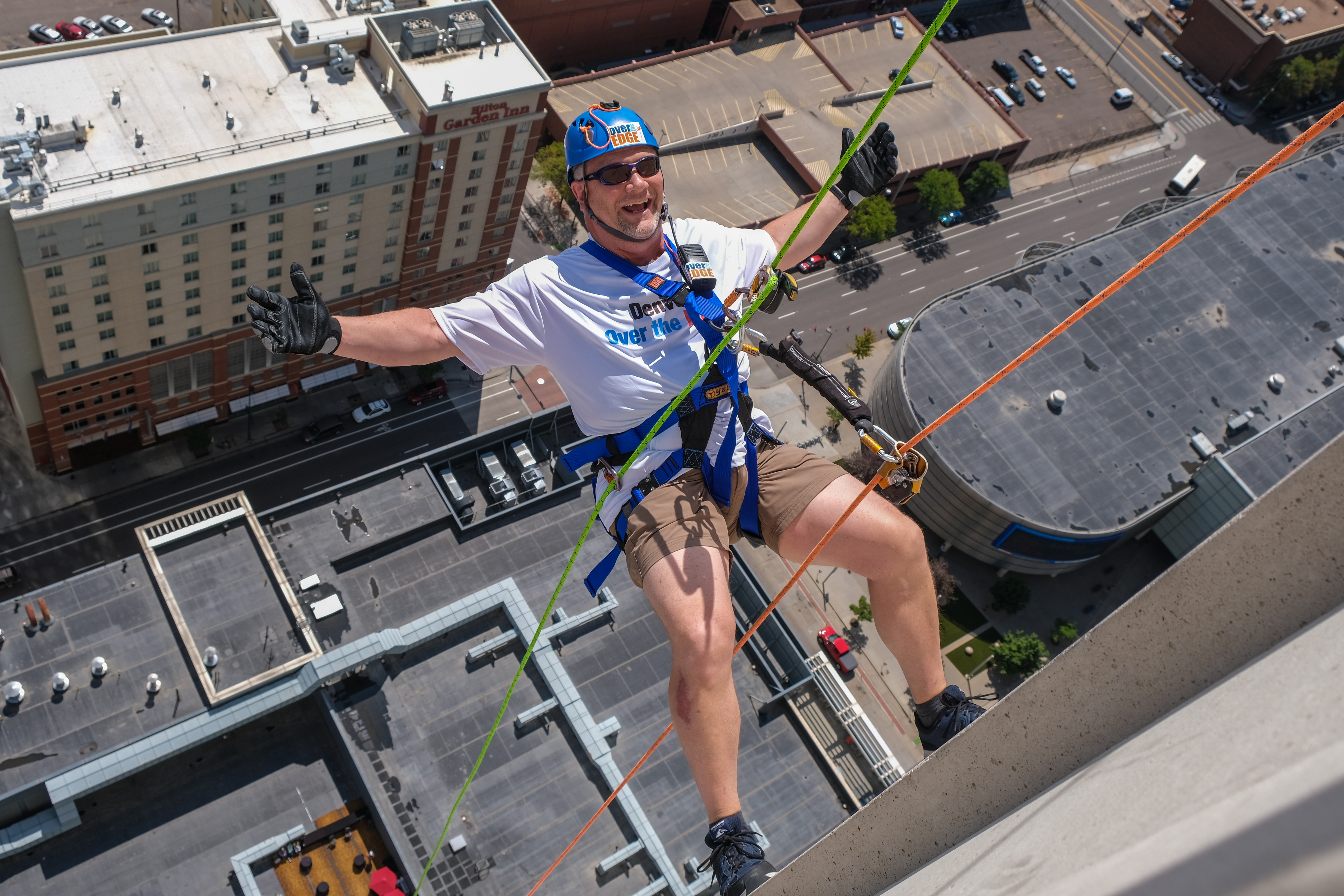 Have you ever known someone who has been affected by cancer? I know I have....Many more than I care to count. All worth remembering and honoring by working to find a cure.

To that end, I have once again signed up to go "Over The Edge"! This will be my 4th year of involvement with this amazing event to raise money for Cancer League of Colorado. CLC is a true non-profit organization. Comprised entirely of volunteers and covering all operating expenses with membership dues, every penny raised at events like this go directly to cancer research. In all, Cancer League of Colorado has raised over $16 million dollars to support the mission of cancer research and patient/family support.

So, I'm asking for your support in one of two ways:

1. JOIN ME ON THE ROPES and go "OVER THE EDGE" yourself. Do this for a friend, for a co-worker, or for a family member who has been touched by cancer. Whatever your motivation, I promise you the experience of a lifetime! Plus, you will be raising money for the very worthy cause of finding a cure for cancer. To participate, you will need to raise a minimum pledge amount of $1,500 for Cancer League of Colorado. This is actually much easier than it sounds, once your friends, family and contacts understand the cause and what you are committing to do in support of it. Hit the "Register" button above to sign up. If you want to sign up and have any trouble, please contact me and I will be happy to help you. Space is limited, so please sign up as soon as you can.


2. DONATE TO SUPPORT MY RAPPEL. If the thought of rappelling off a 38-story building doesn't appeal to you, I would appreciate your support to help me reach my personal goal of raising $2,500 for Cancer League. Please click on the button to the right of my picture above and donate what you can. Every little bit helps.......

Please - help me reach my donation goal of $3,000!