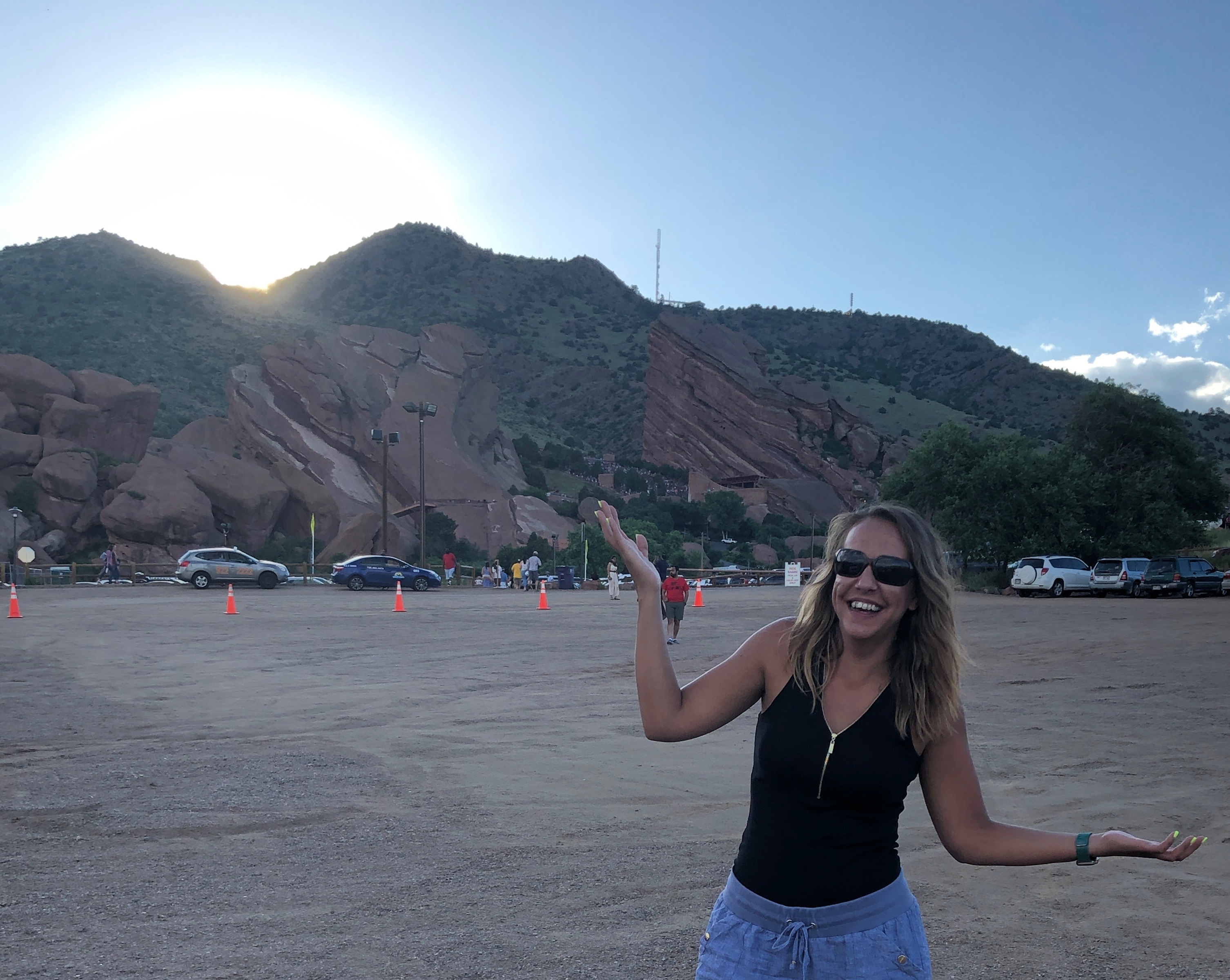 Here's the long and the short of it:
I'm rappelling down a Denver skyscraper. The Hyatt Regency, to be exact. Its 38 stories high. I don't like to talk or think about it too much, because, well, I'm really scared. But I'm doing it!
I'm doing this to raise money for Cancer League of Colorado, a 100% volunteer-run organization. All money is used to fund cancer research and cancer-related services in the state of Colorado. This event has raised over $1.5 million for the Cancer League of Colorado over the last nine years. My goal is to raise $1,500.
My friend Megan was diagnosed with breast cancer in January 2019. She then proceeded, in true Megan fashion, to kick cancer's ass. But her journey is far from over because, well, cancer is a real bitch.
Despite and throughout chemo, surgery, and everything that goes along with cancer, Megan has been a legit wonder woman. She ran a half marathon half-way through her six rounds of chemo (!!!). She continued to TEACH Zumba throughout her chemo infusions. She ran an incredibly apt-ly named "Wonder Woman 10K" right before her surgery. She happens to crush everything she does professionally. Oh, and she just signed up for another half marathon. For three weeks into radiation. NBD.
Megan's tenacity, courage and grace has really inspired me. Like, changed-the-way-I-look-at-my-own-life-and-the-world inspired me. And if she can do everything she's done, all while reminding us to count our blessings, surely I can scamper down a building with the assistance of some heavily trained firefighters.
This disease SUCKS. Like every person reading this, I know

way, WAY

too many other

people

who have been affected by cancer.Whether it's my little buddy Liam and his brave, brave parents, Kate and Andrew (who collectively kicked cancer's butt when he was just a toddler), or the

TOO LONG

list of names of those we have lost to this viciousness – it just has to stop.
Earlier this year, I lost a dear, dear friend to this disease. She always treated me like family, which is a really big deal when you're so far from home. I loved her very much. Since her passing, my heart continues to break for her husband, Chuck, her family, and the world in general -- it's a much dimmer place without Kathy in it.
So inspired by Mrs. Megan Price - and in memory of the treasured Kathy Levine - I'm going "OVER THE EDGE" on September 5th.
Please consider donating – any amount will help, and all money raised will go directly to kicking cancer's ass.
(p.s. go rams)