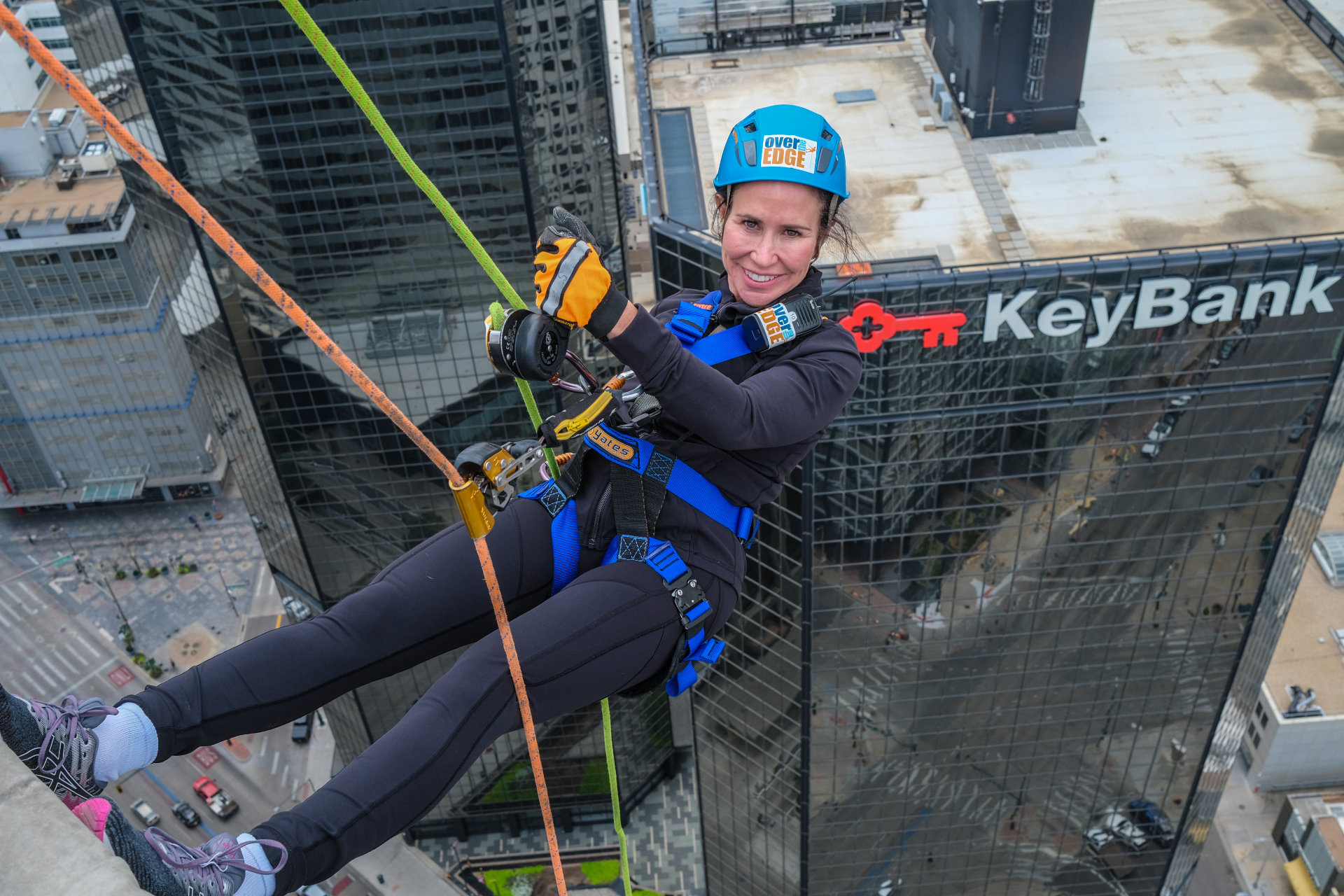 It wasn't enough that we went down a 438 foot building last year- now the folks at Cancer League of Colorado decided we need to rappel down the bridge at McGregor square.

Are they CRAZY?
I guess they know I would do anything for Gary Reece and for Cancer League of Colorado. 13 years ago after I had been battling Breast Cancer, Gary went Over the Edge in my honor, and since then it has been a privilege for me to be a part of this terrifying but fun event.
Cancer League of Colorado is an extraordinary organization in that it is completely volunteer run, meaning that every dollar raised goes directly to assist people affected by cancer and to critical research.
I hope you will join me in the event - either by joining my team and going Over the Edge (don't worry, they will let you use a helmet) or by donating to support my insanity.
Remember that every dollar goes DIRECTLY to Service Grants for patients and Research - the incredible dedicated volunteers as Cancer League make that happen, and now you can too!