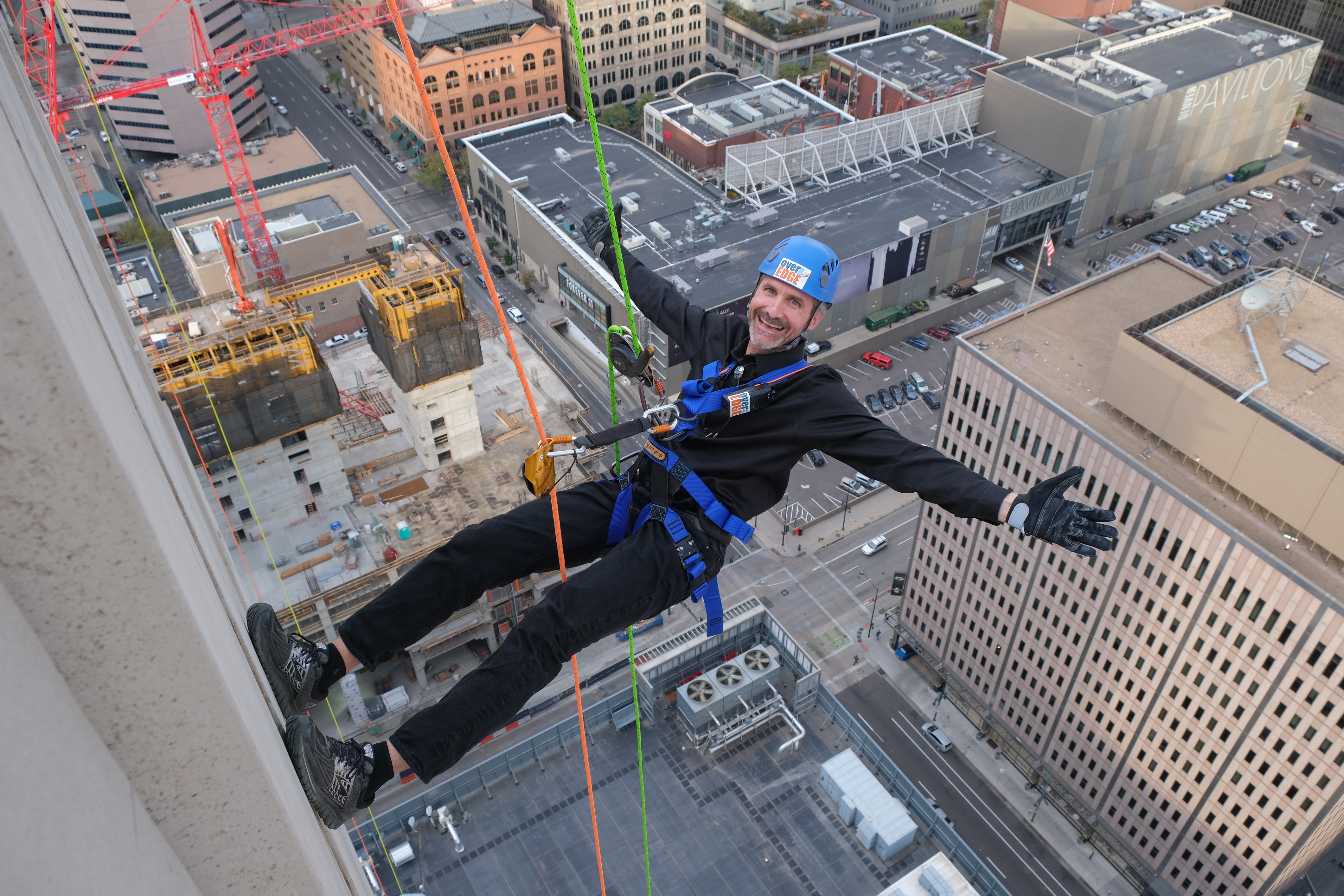 You all know that the Cancer League of Colorado is a MAJOR supporter of cancer research for our Cancer Center and for Colorado. In previous years, I've faced my fears and rappelled off some Denver skyscraper to help raise funds for the CLC. As I've mentioned before, I'm not doing this for fun (I'm terrified of building edges; seriously), but those with cancer don't have a choice. So I'm facing my fears to raise money to help them with their battle. And this year, there are a bunch of Cancer Center leaders and members who will be joining us as part of a team. The CU Cancer Center Team includes: myself, Rich Schulick, Heide Ford, Jessica Cordova, Jason Quinn, Chris Lieu, Marshall Ward, and Kaiah Fields.
Think about it. You can support cancer research AND send a bunch of CC leaders and members over the edge of a skyscraper by donating to our hopefully-not-so-rapid descents.
The CLC has been HUGE for our Cancer Center, providing over a million dollars
each year
for cancer research. Imagine where we would be without them. Every dime donated goes to cancer research in Colorado, as they are 100% volunteer based.
Yep, zero overhead
.