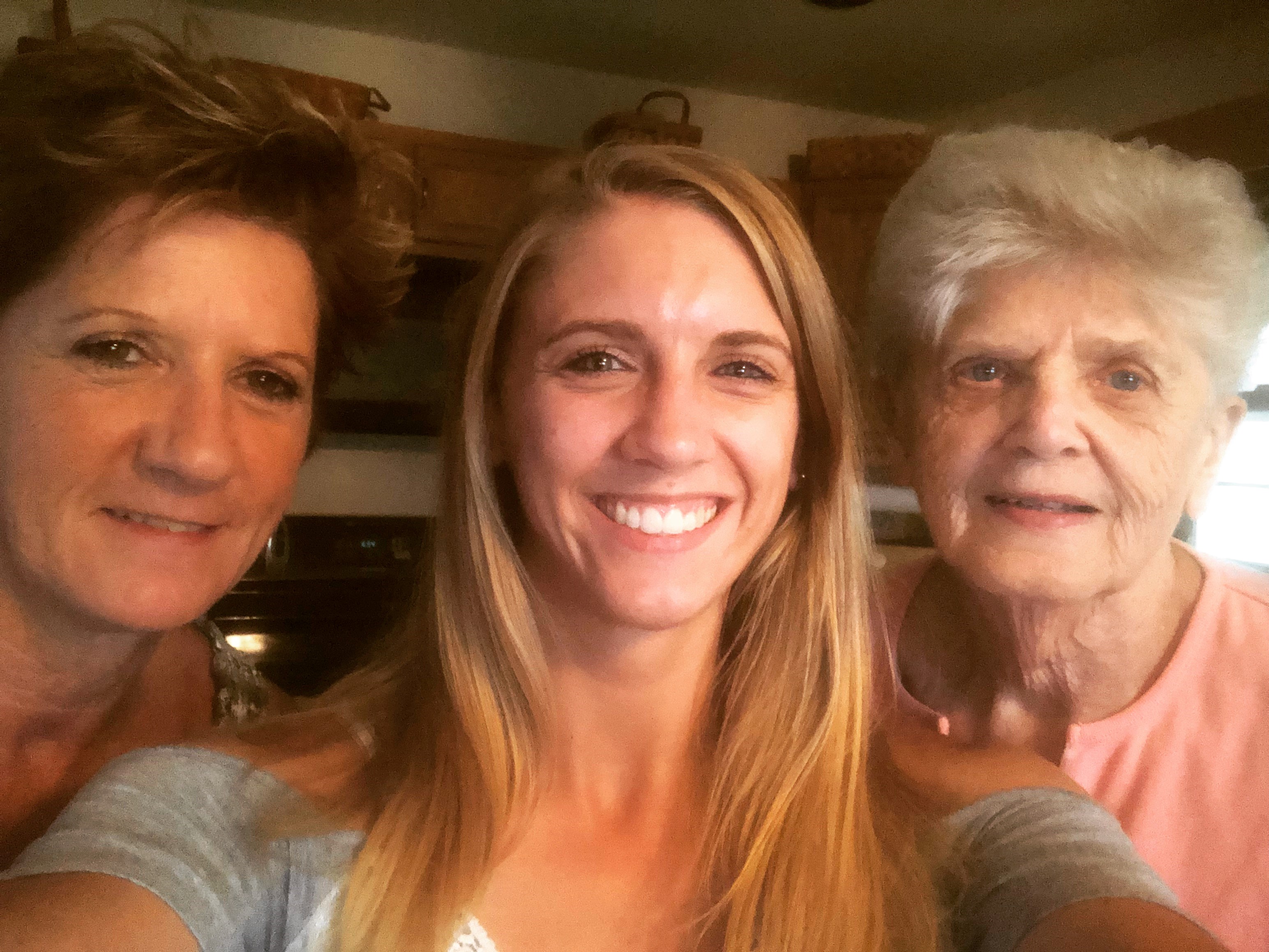 Hi - it's me again - asking for money for yet another great cause!
This year I will be participating in the Cancer League of Colorado's Over the Edge event September 8th - 10th. Cancer League of Colorado is 100% volunteer-based and 100% of all proceeds they raise in their fundraisers go towards cancer research or cancer patient services in Colorado. Since 1985, Cancer League has donated over $16 million in grants toward cancer research and services - I'm trying to add $1,500 to that this year!
So, what is Over the Edge? Downtown Denver has a skyscraper that is 36 stories high. I'm going to jump off it. Well not jump... rappel...but it's sure going to feel like jumping. Luckily, I'll be doing this next to some of my most inspiring colleagues at the University of Colorado Cancer Center.


Unfortunately, we live in a world where everyone knows someone affected by cancer. My family has been no stranger to cancer. I first started this career path in my junior year of college. The year my mom was diagnosed with breast cancer. I didn't know what to do - I was over 1,000 miles away from her and the rest of my family. I was overwhelmed, I was feeling helpless, I was scared, and I felt like I was being pushed over the edge.


I walked into the local American Cancer Society for help, figuring they must know what I can do or can help save my mom. That was when everything changed. I dedicated any of my extra time to the American Cancer Society. I volunteered with their Relay for Life fundraising events - eventually becoming co-chair of the event. I volunteered with their Hope Lodge, where patients can stay while they are getting treatment. I did everything in my power to make a difference in the cancer world because I didn't want anyone else to deal with what my mom and family were going through.


After college, I moved to Texas where I took a full-time position with the American Cancer Society. I was a Patient Resource Specialist. I worked with patients directly to find them the support they needed – financial, transportation, lodging, food, wigs, etc. – during their treatment. I poured my whole soul into that job. I called Mr. A every afternoon to see how he was doing. He was going through chemo and radiation and had stage 4 cancer. He wasn't doing well but he looked forward to our calls everyday, as did I. He loved to tell me about the weather in New England – we bonded over how I grew up there but now didn't get to experience winter. I learned about every snowstorm..down to the number of inches of snow that was in his garden. There was a day when Mr. A didn't answer the phone. Mrs. A. did instead. And it was that day that I got pushed over the edge.


I realized it takes a special person to be patient-facing. And those are some of the special people I support in my current role as Operations Manager at the University of Colorado Cancer Center. I like to say, "I help the people who help the people." I help the clinicians who treat the patients, I help the researchers who work to find cures and treatments, I help the leaders who have the power to make a change in our healthcare system. I do everything I can to make sure these special people don't get pushed over the edge.


Until September 9th… when I will be rappelling Over the Edge with some of these special people. It is an honor to stand beside them and raise money for such an important cause.
Please help me raise money in memory and in honor of those who I have loved the most who have faced this disease head-on and in memory and honor of those who are fighting or have fought the fight. In hopes that one day, they won't have to.


In memory of:
Bennie Dry

Gay Achilles

Jack Achilles

Hollie Finne

Dan Zimage

Charmaine Coimbra
In honor of:
Diane Finne

Susan Achilles

Mary Beth Larson

Wendy Burkhart

Scott Finne

Dakota Weiss

Tracey O'Connell