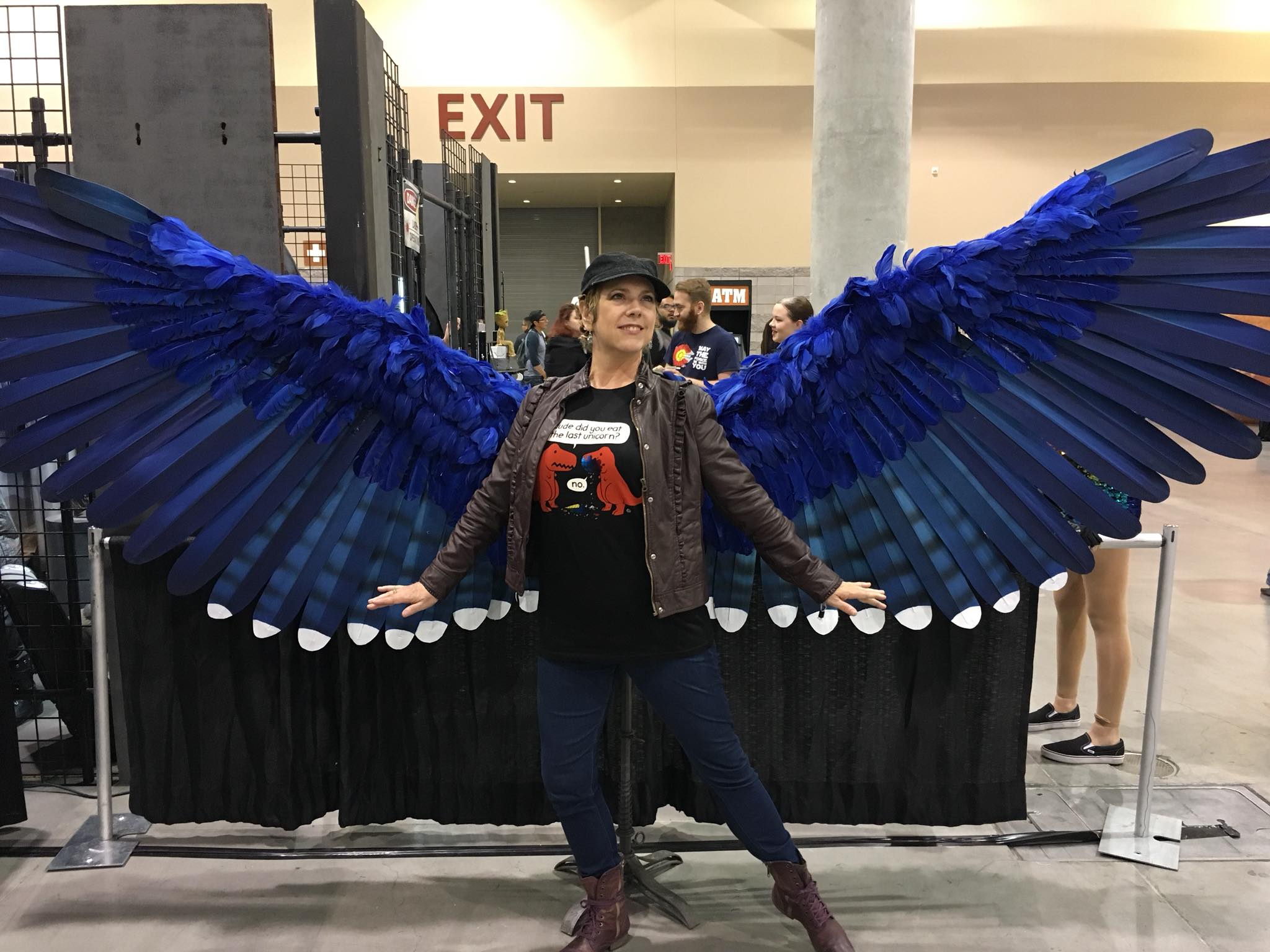 As a sign of faith that my Cancer Round #2 is finished…
I am delighted, excited, and scared! to go Over The Edge again this year for Cancer League of Colorado. My dear friend Lisa Capra sponsored me last year to celebrate my completion of treatment for breast cancer, including surgeries, chemo, and extensive radiation. The experience was terrifying (just ask any of the fire fighters at the top who witnessed my panic attacks!) but it was also life-changing. Leaning back into nothingness and taking the long journey down was actually very much like leaning into the uncertainly of the cancer experience and trudging through the long brutal haul of treatment. Catch It in Time featured me in their segment "It Can't Be Worse Than Chemo"; you can see both Lisa and I here (https://catchitintime.org/it-cant-be-worse-than-chemo/).
I didn't realize at the time that only four months later, I would receive a new diagnosis of a different kind of breast cancer. This spring, I went through more surgeries and treatment, and eventually, double mastectomies and reconstructions that are still ongoing. The experience of being a 2 time cancer veteran has been exhausting, painful, and unbelievably long. In a few months, I will get my first post-treatment test results that I am determined will show me to be cancer-free…for good this time!
So this year, Lisa and I are bravely stepping (falling? leaning? being dragged over kicking and screaming?!) together. Did I mention that it can't be worst than chemo?! I am honored and excited to support the Cancer League of Colorado for all their amazing work on behalf of all those going through a cancer experience. I would be honored and delighted for any donation to them in my name to help further the ways in which they directly help fund a variety of cancer research and support organizations. $5 or $500, no matter what it may be, is valuable.
I am still struggling to rebuild not just physically but also financially after two rounds of cancer have bankrupted me. I am also attempting to start a new career in inspirational speaking and patient advocacy since I can no longer work as intensively as a dancer and choreographer as I used to, pre-cancer. Michael Capra initiated a GoFundMe on my behalf as I work to rebuild and recover. More details can be seen, and any support to me directly can offered at my public fundraiser page and would be deeply appreciated (https://www.gofundme.com/kathleen039s-cancer-recovery).
Here's to the adventure beyond cancer for all of us veterans and those who support us! Thank you in advance for your support!