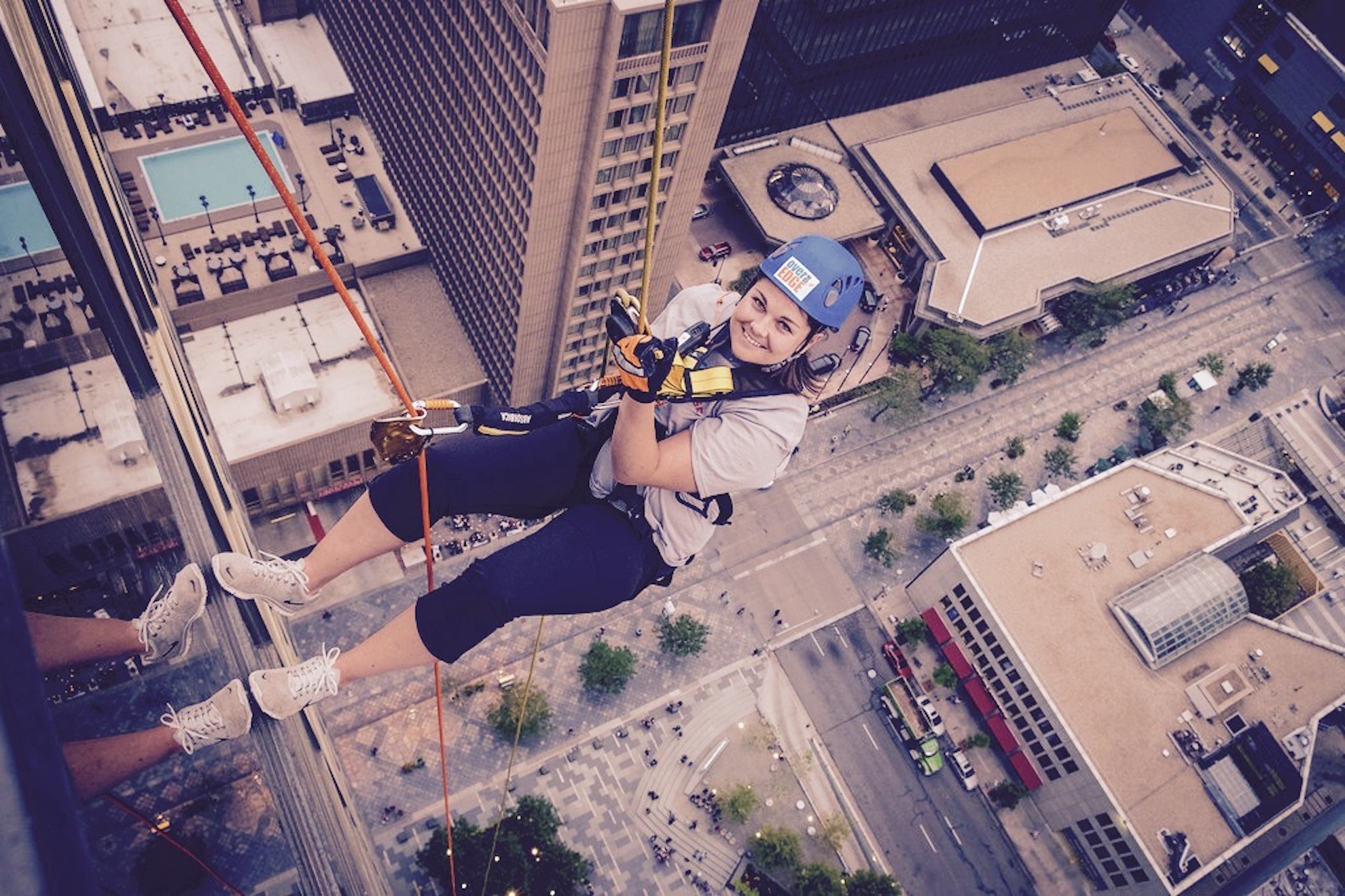 Cancer touches everyone and we all benefit from new treatments and approaches to cure or control cancer. Funds raised will g
o directly to Cancer League of Colorado which funds cancer research and patient services right here in Colorado.
Every year, Cancer League awards cancer research grants to our Colorado initial stage researchers to help secure
the
cure or control of cancer. Cancer League also award service grants to Colorado organizations that support cancer patients and their families.
This year I will be going "Over the Edge" for my best friend, Danna Karlson, who recently began her brave fight against breast cancer.
Every dollar can make
a
huge difference in
the
lives of those battling cancer. Thank you for supporting this great cause!