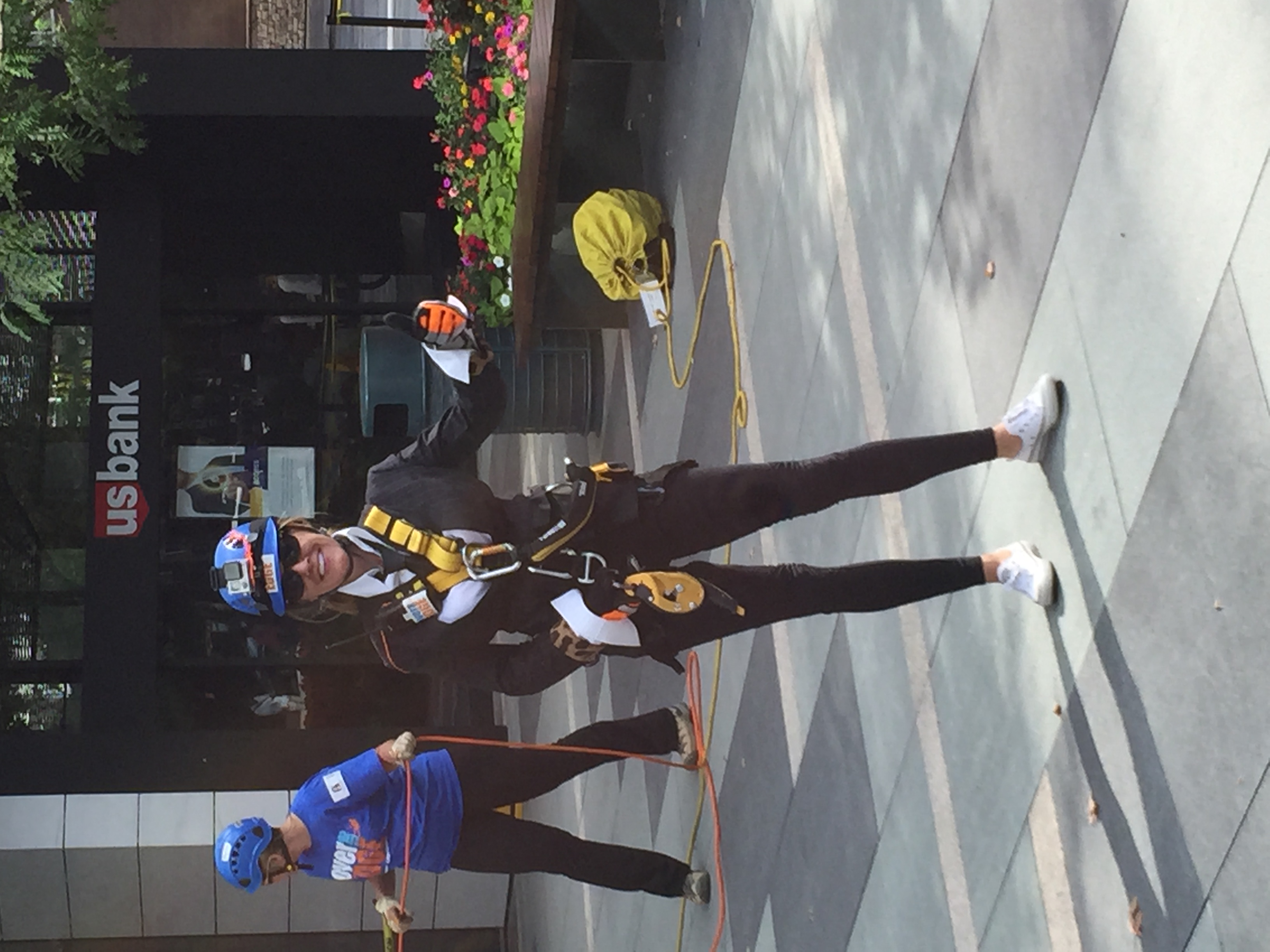 Super excited to be rappelling for the 5th year in a row!!
I love what to Cancer League does here in Colorado and the people they serve.
My reason for rappelling is twofold. One, to bring awareness to the Cancer League of Colorado. Two, is for my own need to continue to conquer the fear of rappelling off the skyscrapers! My competitive nature keeps me coming back each year:)y
I also have a connection to cancer, as many of us do - I went in for neck fusion for a ruptured disc twelve years ago and the doctors found a cancerous lump on my thyroid. With 3 surgeries and radiation therapy, I have had no recurrence for 10+ years!
Don't look down!