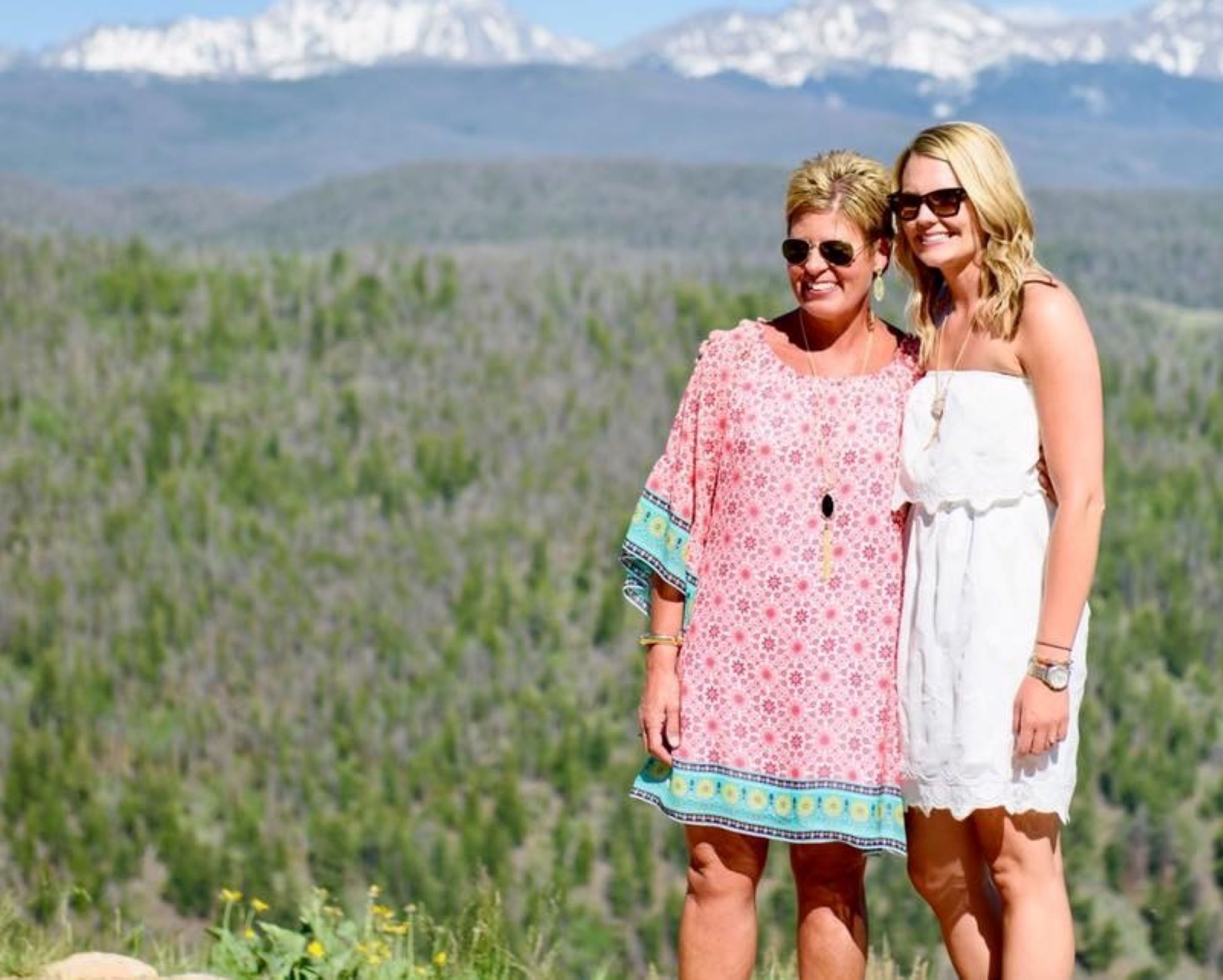 Hi friends and family!
So... I'm doing a thing. Rappelling down the Hyatt Regency in downtown Denver, all 38 stories of it. I'm scared out of my mind, but I am certainly not doing it for nothing!
I will be rappelling to raise money for the Cancer League of Colorado, a 100% volunteer-run organization that funds cancer research and cancer-related services in Colorado. The event that I am participating in, called "Over the Edge" has raised over $1.5 million for the Cancer League of Colorado in just nine years. My goal is to raise $1,500 for this great organization, and here is my why:
In November of 2017, my mom received the heartbreaking news that she had been diagnosed with breast cancer. This news rattled our family to the core, but we knew one thing was certain, my mom is STRONG and my mom was going to KICK CANCER'S BUTT! And thankfully that she did... but it wasn't an easy road and watching her go through this season of life was one of the hardest and most heart-wrenching things that I have ever done. We all know that cancer is a terrible disease, but when it hits this close to home you really understand the impact that it has on people. My mom was lucky. Her courage, strength and grace is inspiring and I am so thankful that today she is cancer free.
My mom is my why. She is the reason that I feel so strongly about this cause and the need to help support cancer research. Not only has cancer impacted my mom, but it has affected way too many other people in my life, including friends and family.
So it was a no brainer when my dear friend, Amanda Giacalone asked me to participate in this event to go "over the edge" with her. I am excited, honored, NERVOUS. But most of all, inspired by my mom to be a part of this incredible event.
Please consider donating - any amount will help, and 100% of the money raised will go directly to kicking cancer in the butt. Thank you!