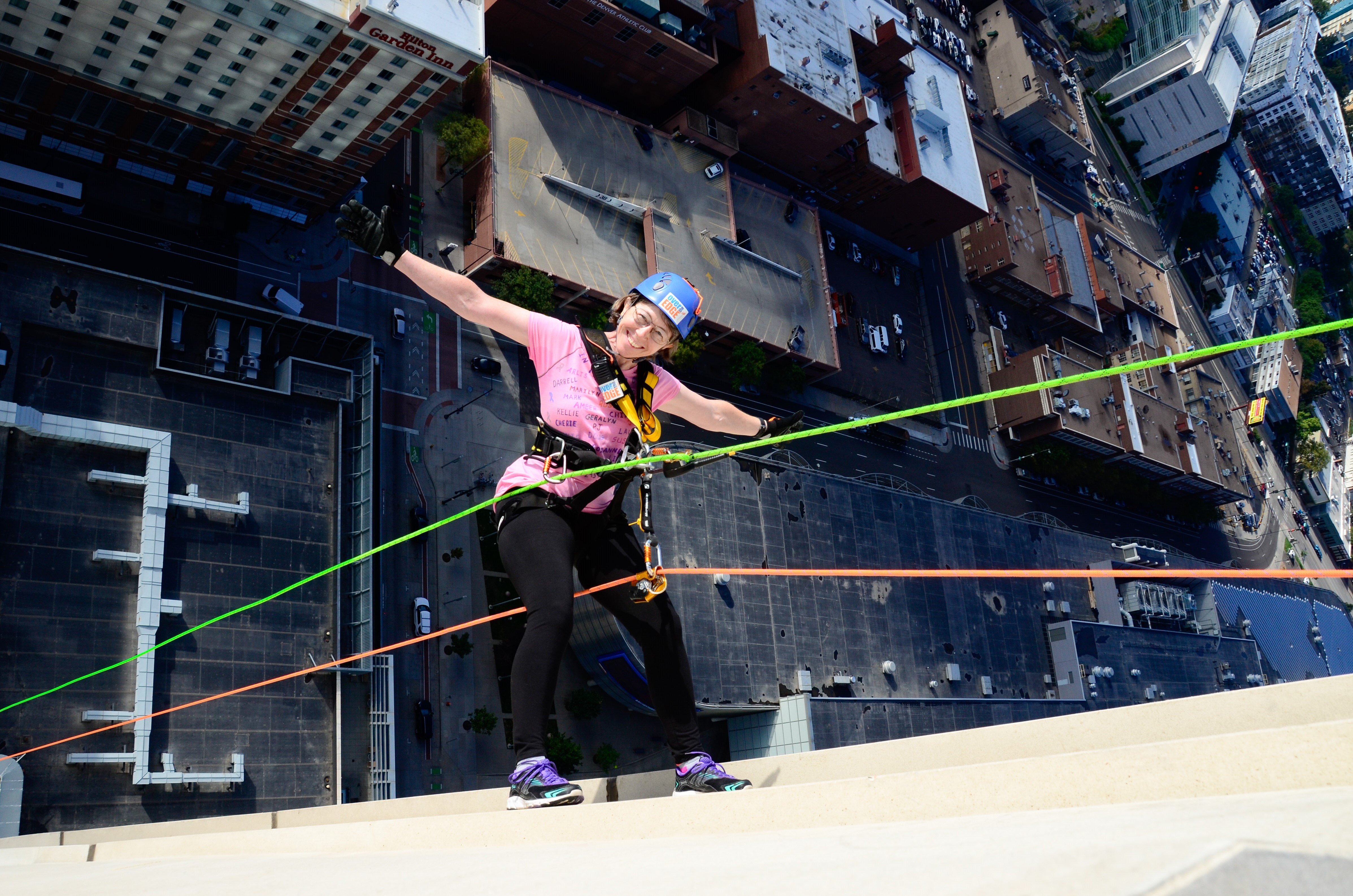 Greetings,
I was diagnosed with anal cancer in March 2017 and completed treatments at University of Colorado Cancer Center on June 1, 2017 under the care of excellent physicians. This is the cancer that struck down Farrah Fawcett and impacted Marcia Cross. Considered a rare cancer, the American Cancer Society estimates are about 8,580 new cases and about 1,160 deaths in the U.S. for 2018. Unfortunately, the rate of diagnosis continues to rise.
I've had friends, co-workers and family who have battled various cancers such as: brain, breast, bone, colon, colorectal, lung, lymphoma, ovarian, pancreatic, prostate, skin, tonsil and ureter.
Cancer doesn't care about age or gender, and it can hit any part of your body, so supporting research for a cure is critical. You can see from the short list above that no area of the body is safe.
This is my fourth year participating in Over the Edge to raise funding for the Cancer League of Colorado where 100% of all donations go to cancer research and cancer patient support. Cancer League of Colorado has no paid staff and no offices. All operating expenses of this unique non-profit are covered by membership dues and volunteers. Since 1985, Cancer League has donated over $16 million in grants toward cancer research and services.
To support the efforts in fighting cancer, I have the opportunity to rappel 448 feet down the 1670 Broadway building this September. I am dedicating this experience to the memory of all the cancer warriors who are no longer with us and to those who continue the daily march in their personal battle against cancer.
Please consider making a donation to help me soar past my goal in supporting cancer research and patient services. Any amount would be greatly appreciated by everyone affected by cancer (I'm sure you know someone). Thank you for your support!!