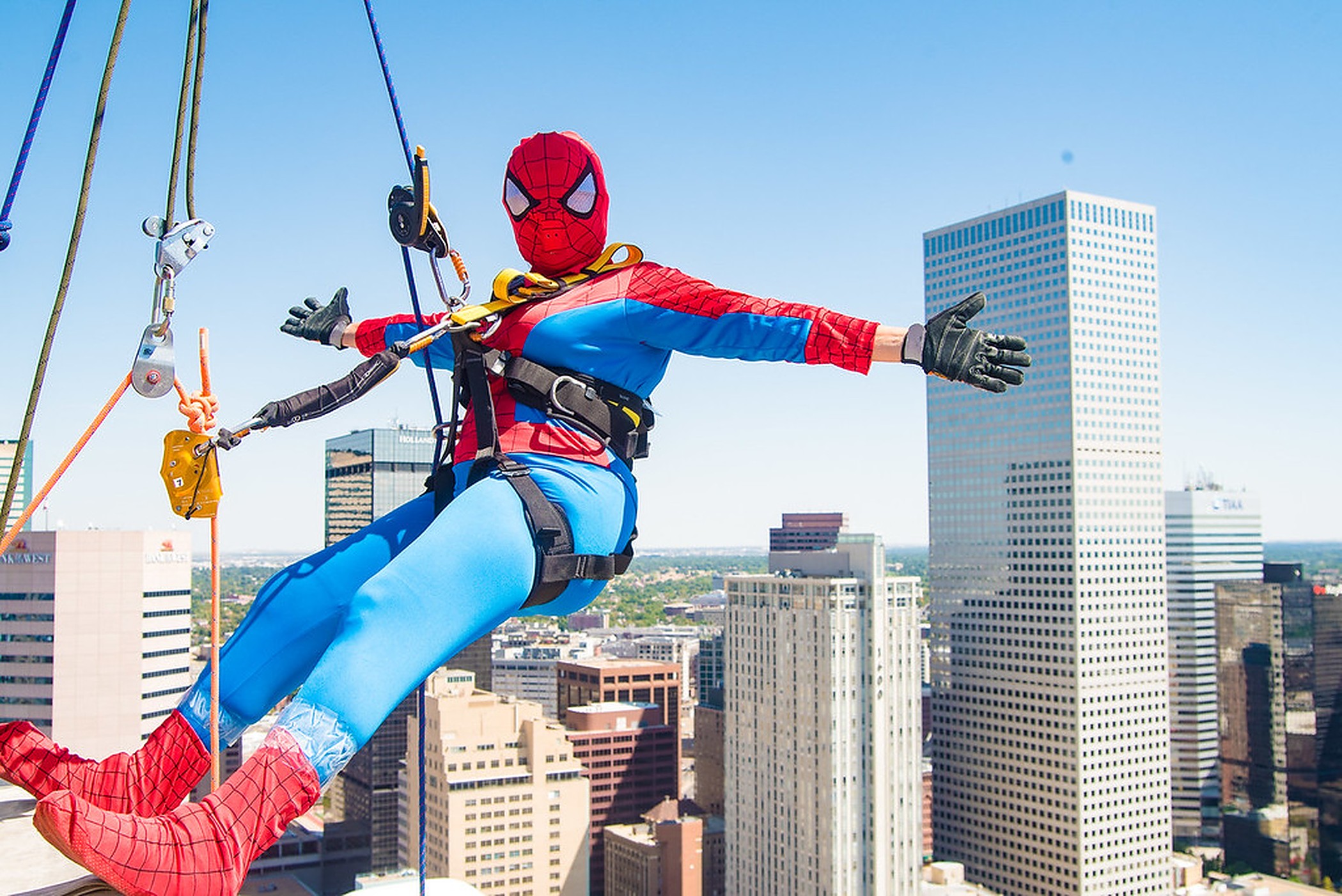 My Spidey senses are TINGLIN'! It's time to rappel down the HIGHEST Denver skyscraper yet, raising money for cancer research.
This THURS. - SAT. Sept. 10th - 12th. My mom Irene left us within 6 months of being diagnosed in 2010. Love to her!!!
Cancer League of Colorado (est. 1969) raised over $1.1 million in 2019. 100% volunteer, NO paid staff & 100% of every dollar raised goes to cancer research. If you or your family/friends have been challenged by cancer, please support us by donating today . https://www.denverovertheedge.com/renee-ambrose/donate.cfm to donate, rappel, volunteer or just to send us good thoughts that we hit the ground VOLUNTARILY!!!
Spiderman rappels Friday September 11th 3:30 pm at 1670 Broadway... Come on down for some BIG FUN and FREE validated parking below the 1670 Broadway building. ALL ARE WELCOME!!!