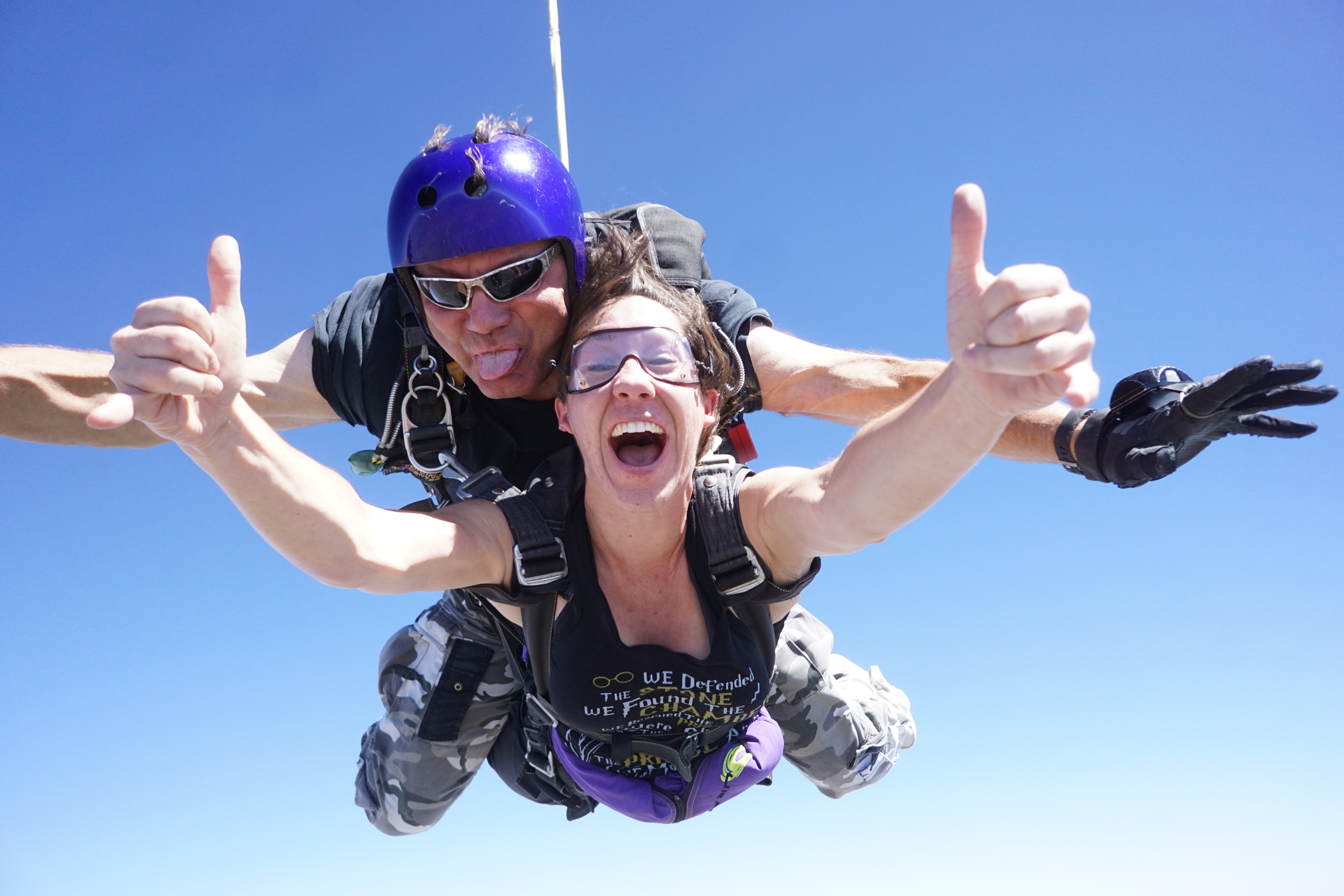 Greetings! My name is Sarah, though some of you may know me by my ultimate frisbee nickname, Bubbles. I'm very excited to participate in my first rappel Over the Edge with the Cancer League of Colorado! I'm a California native, but I've made Colorado my home these past couple of years through snowboarding, skydiving, hiking, and lots of ultimate frisbee. Though I'm a fervent adrenaline junkie, I'm also inspired to take part in this event because of my current position as a professional research assistant at the Anschutz Medical Campus.
Since 2018, I have had the opportunity to be intimately involved in pre-clinical developmental therapeutics research at the Anschutz campus. My lab group is primarily focused on therapies for pancreatic and colorectal cancer, and we also collaborate with several other cancer fields including melanoma and triple negative breast cancer. The grants my lab group have received from the Cancer League of Colorado have directly helped us fund research for pre- and post-clinical studies, and have been hugely beneficial for moving our research forward into further clinical research. I hope you'll consider helping me raise funds for the Cancer League of Colorado, where 100% of every donation received goes directly to cancer research in Colorado!
Thanks for checking in to my page, any donation no matter how small helps (plus, it's tax deductible)! Besides, my parents raised me to be fearless, and nothing says fearless like rappelling down 38 stories in the middle of downtown Denver (hi mom)!