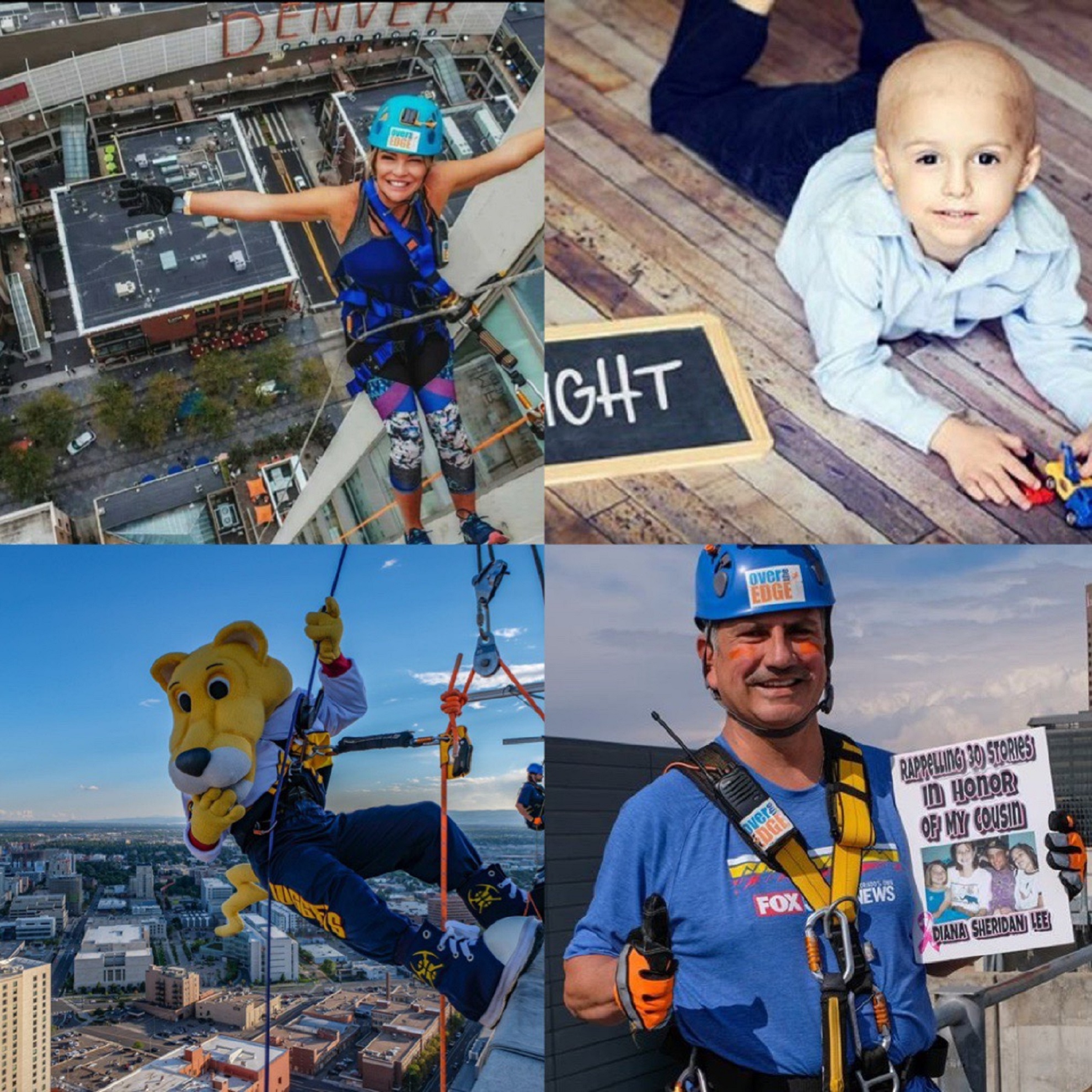 Do I want to rappel off a 38 story building again? The answer is a resounding NO!!! Is it terrifying? Ummm, Yes!!! So why am I doing it again? Good question, I am doing it again because I know for a fact that the Cancer League is making a difference, as always when you make a donation to the Cancer League 100% of funds raised goes towards research and programs!!!

How do I know we are making a difference? Because Researchers are finding cures; Example: My father was diagnosed with stage 4 lung cancer in June of 2017, a deadly diagnosis. He was not placed on the dreaded chemotherapy and radiation but instead on a new immunotherapy drug, one of the many that researchers are working on as we speak. This drug is an infusion once a month with very little side effects. As of today he is cancer free. This would not have happened a few years ago.
Sadly we all know someone that has been touched by this disease. Their struggle and fear is 1000 times worse than the my fear of heights. It is for this and so many other reasons that I choose to throw myself off of a perfectly good building to raise money for research to cure cancer, but I need your help to reach my goal. No matter how big or small every dollar counts. Thanks so much for your support.
I am tired of losing loved ones and friends to this horrific disease. Please join me...