Donate to
Cancer League of Colorado
in honor of Wonder Women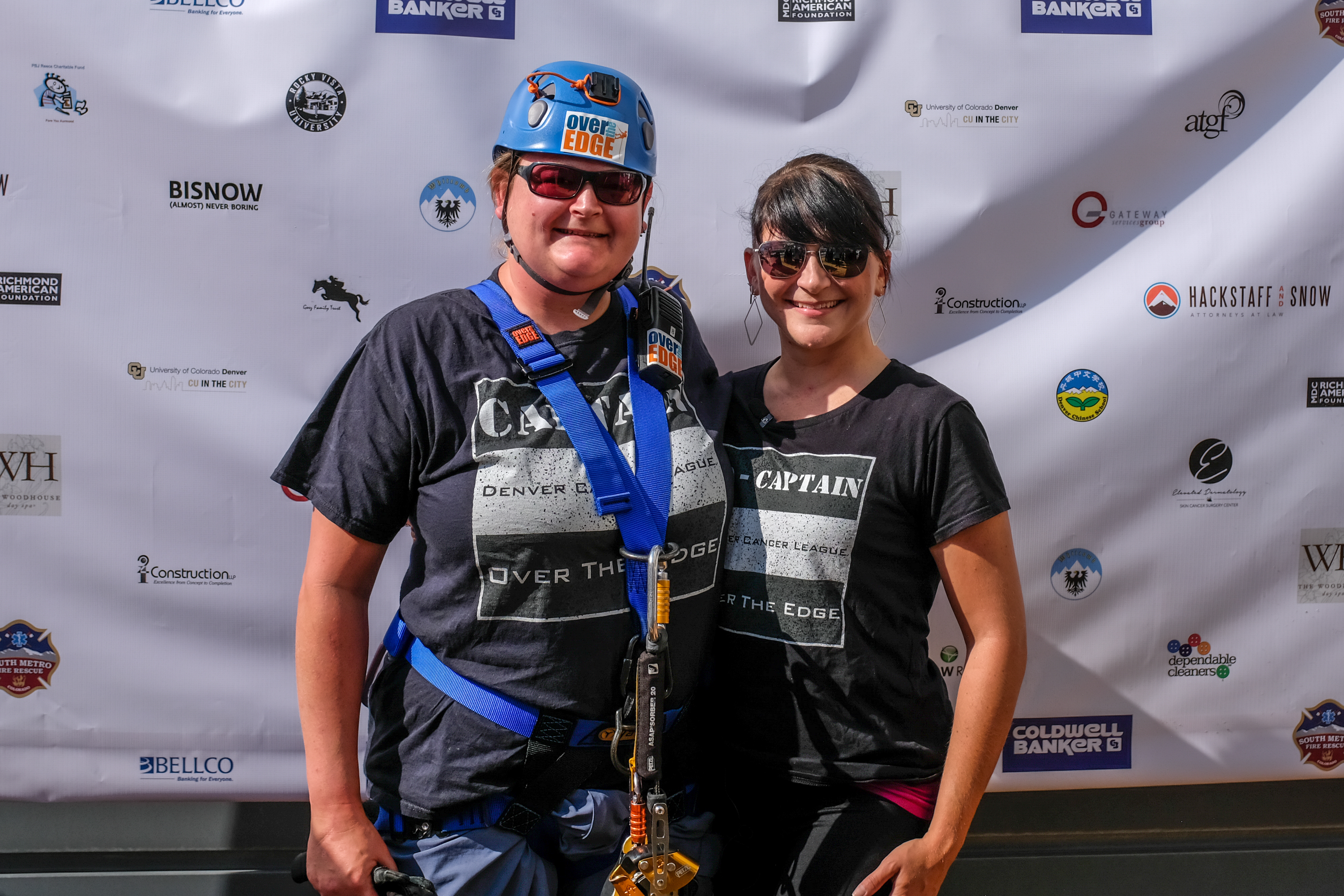 Heather and Kayla have been surviving and thriving with cancer since 2016 when Heather was diagnosed with incurable and metastatic Stage IV ALK+ lung cancer, at only 34 years old. We are the dynamic duo known as Team Smatle for most of the year, but for Over the Edge we transform into Team Wonder Women.
Hi! I'm Heather, the cancer patient, but I like to call myself the Designated Thriver. Last year I had severe disease progression when my treatment failed. I wound up having three seizures and a fall to our concrete patio, where Kayla literally saved my life. Since then, it has become my mission to be the best advocate that I can be and to show a new face to the world of someone living with cancer.
I am on my last line of treatment, and research is literally going to save my life. I'm positive that a new treatment will be available by the time my current medication fails. Because it will. That's how my cancer works. It is smart, but I know that my researchers are smarter! My friend, that doesn't mean that I will stop living my best damn life!
My wife and I have shifted our idea of what life would look like. She and I have both made sacrifices - me, my fertility; her, a job (on the road) that she loved. But, that has lead us to discovering new passions, new dreams and new goals. Together. Ones that were not even on the radar. My cancer will not stop US from living our best damn life, either!
Today, my friend, you have the opportunity to help me and help every other person impacted by cancer. Whether it is your partner, your family member, friend, coworker or neighbor.
We are all in this together and you have the power to make a monumental impact on my life and on the lives of a LOT of other people who are depending on their person surviving and thriving through cancer.