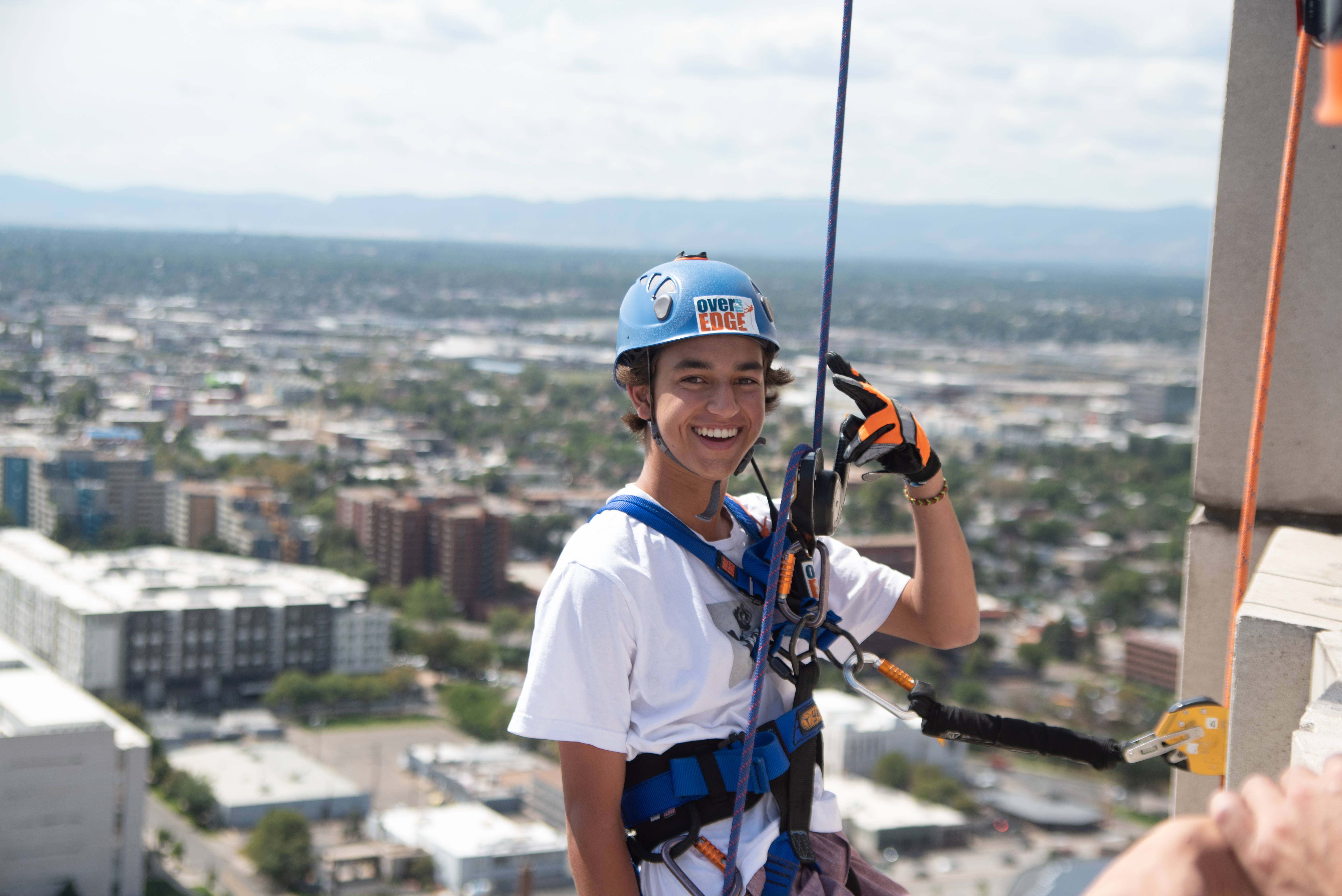 For those who do not know me, my name is Xander Sorensen. Being born in Colorado, I've lived and enjoyed the abundant outdoor experiences that living here presents. From golfing, biking, and other summer activities to skiing and snowmobiling during the winter, I love spending my life staying active and productive with my time. More important than this, I always look forward to seeing family and friends. I have two parents and a sister, all who push me to be a better human every day. I've been raised to think about my community first, and not myself. I enjoy staying busy with volunteering my time and raising funds for people in need.
This September will be my 3rd rappel with Over The Edge! I love that 100% of their proceeds go directly towards research and service grants for the Cancer League of Colorado. Last year Cancer League of Colorado raised nearly 1 million dollars.
I look forward to participating in an event that will hopefully beat last years number! I believe that a special kind of healing happens when the community unites as one to surround patients with support and love outside of the hospital.
If you find that you wish to support me, Over The Edge, and the Cancer League of Colorado by a donation of any amount, I would greatly appreciate it. Thank you for helping me reach my goal of raising $10K. I have lost my Grandfather, family friend and know others who have beat or are fighting this horrific disease. Unfortunately, cancer touches all of us and it is going to take a little effort from everyone to beat it. Thank you for considering this.
Your friend,
Xander Sorensen